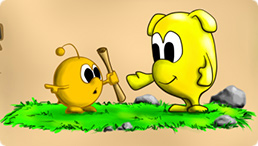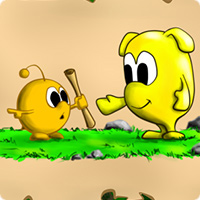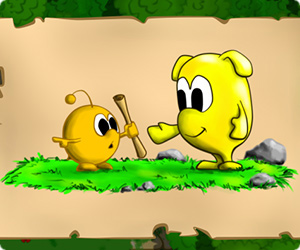 This game is brought to you by our sponsors. It is always free. NO TIME LIMITS!
You will be offered to install MyPlayCity Games Search Chrome Extension with convenient internet search.
Danko. Treasure Map
Collect all the jewels and rescue the Runics in the funny arcade game Danko. Treasure Map! Are you ready to set off on the breathtaking adventure in the company of the brave treasure-hunter Danko? A lot of interesting is waiting for you, so turn all the doubts aside and accept the invitation to the amazing world! You have a lot to do – your friends Runics were trapped by the monsters of a puzzling maze. Just imagine, only you can rescue them and outwit the eerie creatures. Welcome to the ravishing maze full of sparkling jewels and hidden ways and check if you are ready to a reckless treasure hunt! You'll appear in the ruins of an old town's labyrinth where lots of rubies, sapphires and emeralds are thrown just on the floor, so, at the first sight, you can come and just take them. As you can understand, everything is not so easy. Brave Runics found the treasure map and decided to check their luck but were not success and were trapped in the depths of the crooked ways of the maze. Accept the challenge and do your best to save them and collect all the jewels on your way. Also, Danko is able to find three precious artifacts: a crown, a bowl and a necklace. Each of them has its own bonus that will be extremely helpful for Danko in the game Danko. Treasure Map. Keep in mind that there are lots of obstacles on your way to your friends' salvation. Beware of falling rocks, snow cannons, fire and water to stay safe and sound and get to the target! But you will definitely overcome all of that using your quick wits and helpful items as a helm that protects from rocks, a rock-breaking hammer and a diving mask. 30 levels of captivating yet challenging adventures are here for you in the game Danko. Treasure Map! This game will be interesting for all fans of arcade puzzles, both for children and grown-ups, even adults will likely play this game and be entertained. Train your quick wits, gather multicolored gems and set your friends free in the game Danko. Treasure Map!
Features
Several types of obstacles
Crooked maze
Lots of treasures
System Requirements
Windows XP/Vista/7/8/10
Processor 1.8 Ghz or better
1 Gb RAM
DirectX 9.0