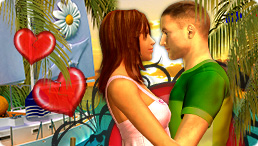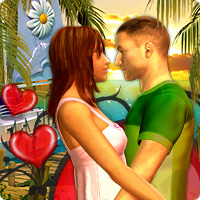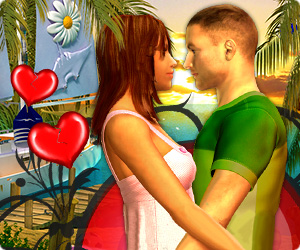 This game is brought to you by our sponsors. It is always free. NO TIME LIMITS!
You will be offered to install MyPlayCity Games Search Chrome Extension with convenient internet search.
Broken Hearts: A Soldier's Duty
Maria Lopez, the main character of Broken Hearts: A Soldier's Duty, and her handsome husband seemed to love each other until the end of the world. Maria, the florist, and David, serving in the army, seemed to be the kindred souls. So it wasn't a surprise for their friends and parents that once they decided to get married. While Fox's wedding was absolutely perfect, following tropical honeymoon became a sort of challenge for them both. Since David had to cut their vacation and went back in his military unit, Maria had fears about his life. As Maria found out that her husband had passed away a few days later, a life of the usual florist turned upside down. The shocking news of David's death caused loss of her memory, and miserable Maria got confused about the present and events occurred while her husband was alive. Your task in Broken Hearts: A Soldier's Duty is to figure out what happened with her husband actually and what is going on in her life after his death. In Broken Hearts: A Soldier's Duty, in order to recover widow's memory, you need to pass through her life one more time again since David passed away and gather together all things and pieces of her partly lost memory that can remind Maria the past. Memories come partially to a widow so at first she remembers names of objects she seeks, then outline and afterwards the whole memory. As you pick everything in one location, disappointed widow will be able to restore events that have occurred and continue her life. Take a care of Maria and be careful because the truth has already taken a memory of one in breathtaking romantic story in Broken Hearts: A Soldier's Duty.
Features
Thrilling story
12 breathtaking chapters
Over 40 detailed scenes
Magnificent levels and complicated puzzles
Unlimited hints
Over 200 achievements to reveal
System Requirements
Windows XP/Vista/7
Processor 800 Mhz or better
256 Mb RAM
DirectX 8.0