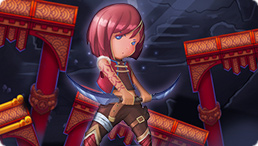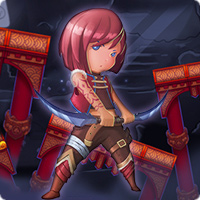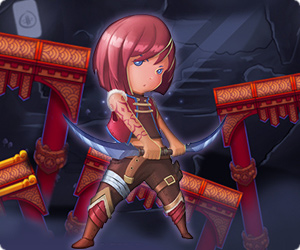 This game is brought to you by our sponsors. It is always free. NO TIME LIMITS!
You will be offered to install MyPlayCity Games Search Chrome Extension with convenient internet search.
Beater Spirit
Stop the invasion of monsters and protect the kingdom from a Witch in the game Beater Spirit! Are you a true fan of RPG games? Now you get a unique chance to play the game Beater Spirit and immerse into the fantasy world tormented by a wicked Witch and her undead servants. The main character – brave princess Kinatsu won't be able to cope with this mission alone. So help her to annihilate the hordes of enemies and complete all the quests to unlock new skills. The kingdom starts fading with the monsters who are devastating the fields, destroying the houses and terrifying the citizens, the invasion of undead should be stopped. Equip Kinatsu with the powerful weapon against undead – Bamboo Arm and start your adventure right now! Kill the enemies, complete all the conditions to cope with a quest and get coins, experience and various bonuses. At the very beginning you are to look through the detailed tutorial where you will see all the control combinations as for K is for Block, I is for Inventory and so on. You will see on your way lots of enemies: skeletons, bats and creepy slugs – get ready to use various ways to kill them! You can jump on the slugs to tread them down, use fireballs to get rid of bats and edge the skeletons out of the platforms because nothing can stop them besides the deep abysses! Keep in mind that you can stun skeletons with your super Bamboo Arm, just shoot them with a leaves' laser and they will stand still – a nice moment to jump and push them from the platform. All the monsters are really dangerous, don't forget about the shield, it will protect you from death! When you'll collect some coins, visit the shop and buy helpful elixirs: there are lots of them! The health pot will restore health, leaf pot will add some charges to your epic weapon and the poison will make your weapons extremely deadening. Complete the quests, get a new haircut for Kinatsu, gold and experience to upgrade the skills! Play the captivating game Beater Spirit, enjoy the classical platformer with the elements of RPG and save the kingdom from the Witch!
Features
Randomly-generated levels
Absorbing game
Hordes of enemies
System Requirements
Windows XP/Vista/7
Processor 800 Mhz or better
256 Mb RAM
DirectX 8.0