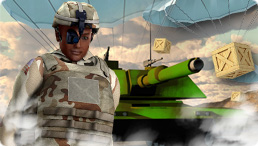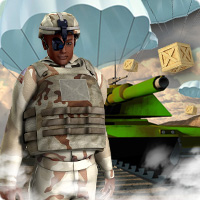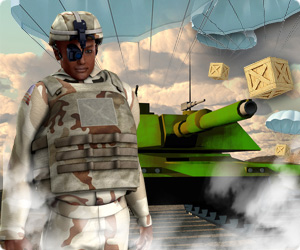 This game is brought to you by our sponsors. It is always free. NO TIME LIMITS!
You will be offered to install MyPlayCity Games Search Chrome Extension with convenient internet search.
Battle Ground 3D
Defeat the enemy and become the best player in the dynamic game Battle Ground 3D! The lovers of 3D shooters will definitely like this game. Are you ready for a vicious and dangerous fight? Choose the difficulty mode: "Beginner", "Veteran" or "Madman". You can not only control the level of sound and music, but also change such properties as "Grass density" and "Shadow quality". Make the gameplay comfortable for you! Two extremely dangerous yet exciting campaigns are waiting for you: "The invasion" and "Desert storm". Your aim is to destroy the certain number of the enemy's tanks. Except the tanks the battlefield will be abounded with different obstacles and dangers. Watch out for the air strikes and laser beams! Remember, if a beam is red you can't pass through it unless you have an invisibility upgrade. Sometimes the boxes with coins will be baled out. To get the coins just shoot at the box. Blow up the red barrels when the enemies pass near them. It is necessary for you to protect the base to have a regenerating ability. After each level you have a unique opportunity to buy upgrades on the coins you got during the level. Choose what is more important for you: armor, speed and turn, accuracy, shield, bullet speed, regeneration, boost, invisibility or something else. Play the game Battle Ground 3D every day and you will get a bonus. Three boxes will appear in front of you. Will you be able to guess where coins are? Defeat all enemies and pass all levels in the incredible game Battle Ground 3D!
Features
2 campaigns
Ability to upgrade your tank
Good graphics
System Requirements
Windows XP/Vista/7
Processor 800 Mhz or better
512 Mb RAM
DirectX 8.1