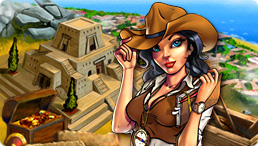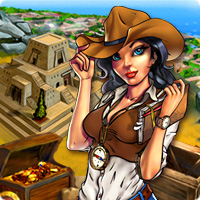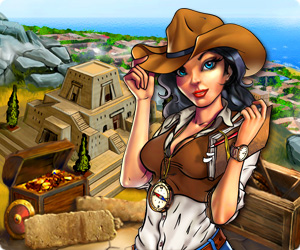 This game is brought to you by our sponsors. It is always free. NO TIME LIMITS!
You will be offered to install MyPlayCity Games Search Chrome Extension with convenient internet search.
Atlantis. Mysteries Of Ancient Inventors
It's never known for a certainty where one can find the greatest adventure. Even a very simple day-to-day activity is able to spark one's life. Atlantis. Mysteries Of Ancient Inventors suggests that sometimes all you need to get into a splendid journey is to visit your relatives. Especially, if your grandfather is a great archeologist who is, by the way, widely known due to mysterious artifacts. The main character of Atlantis. Mysteries Of Ancient Inventors used to have a slow and pretty boring life until she goes to see her relative who's been working as an archeologist with new excavations. The area has been quite explored and nothing was found out there so the granddad asks his favorite granddaughter, who has an archeological experience, to help him because of lack of skilled workers. Having nothing better to do, she accepts his offer and gets involved in excavations. It seems to be the very boring piece of work until, all of a sudden, the girl finds an ancient map. She dares to assume that it could be a renowned lost map belonged to people of Atlantis who were famous having the keys to the mysteries of the Universe. A legend says that once Elders of Atlantis became aware of the catastrophe that would happen to Atlantis and put an end to their civilization, they decided to store the most valuable treasures. Due to lack of time there was only a single map that shows the way to the lost treasure. Although her grandfather doesn't believe in this legend, he agrees to help the girl in unexpected excitement journey. Bring a piece of sudden adventure in your life with Atlantis. Mysteries Of Ancient Inventors!
Features
8 various games to seek well-hidden objects
Diversity of awards and achievements
Thrilling graphics absorbs all player's attention
Almost authentic design of ancient treasures
System Requirements
Windows XP/Vista/7
Processor 1.6 Ghz or better
1024 Mb RAM
128 Mb of video memory
DirectX 8.0